Including 11 Core Guitar, Songwriting, Home Production, and Career Masterclasses
Learn everything you need to know for raising your game as a guitar player and getting your career as a guitar player on track for good.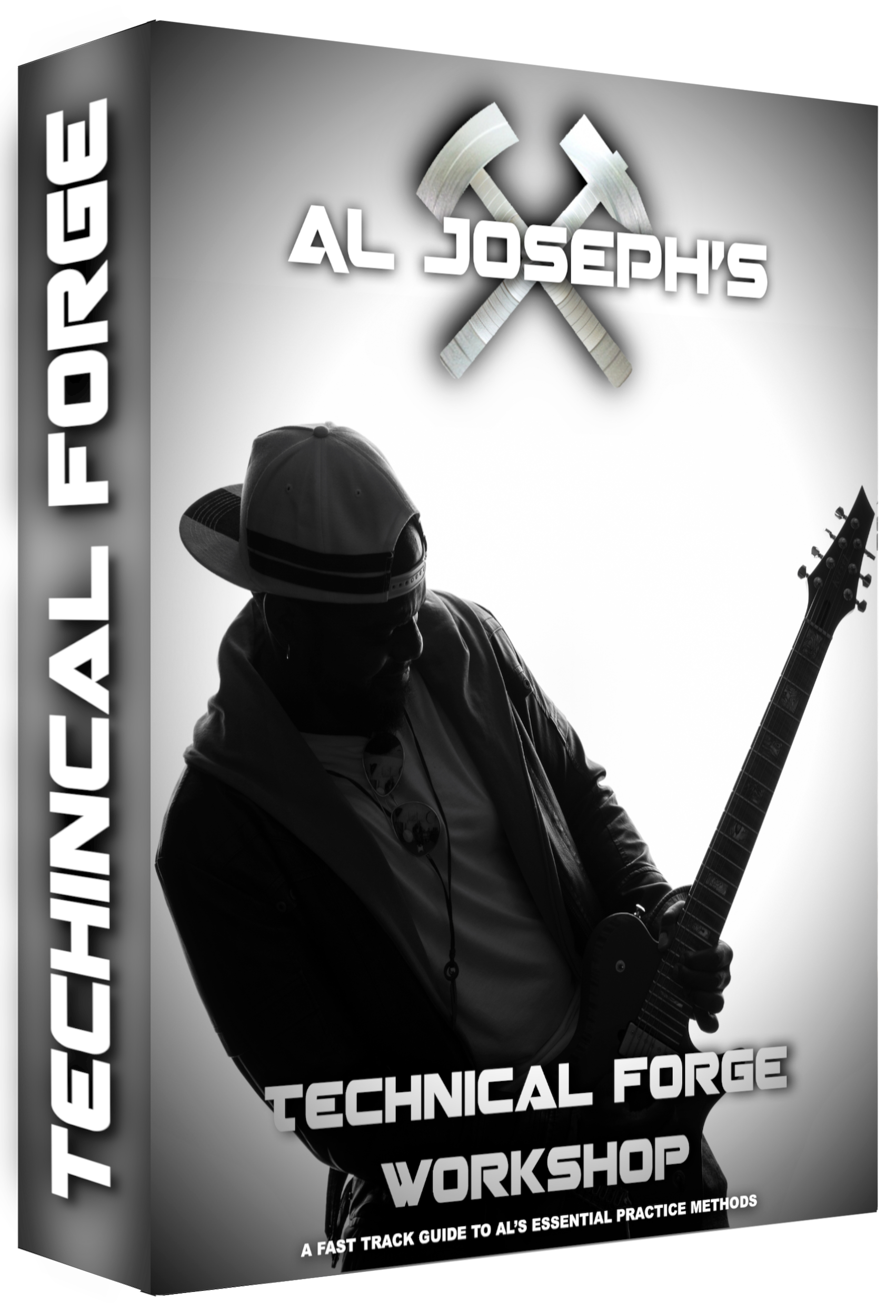 Throughout this course you'll learn how AJ approaches the fundamentals of technique for all ages, styles, and levels. You'll master his Cycling, Marathon, and Sprinter Method.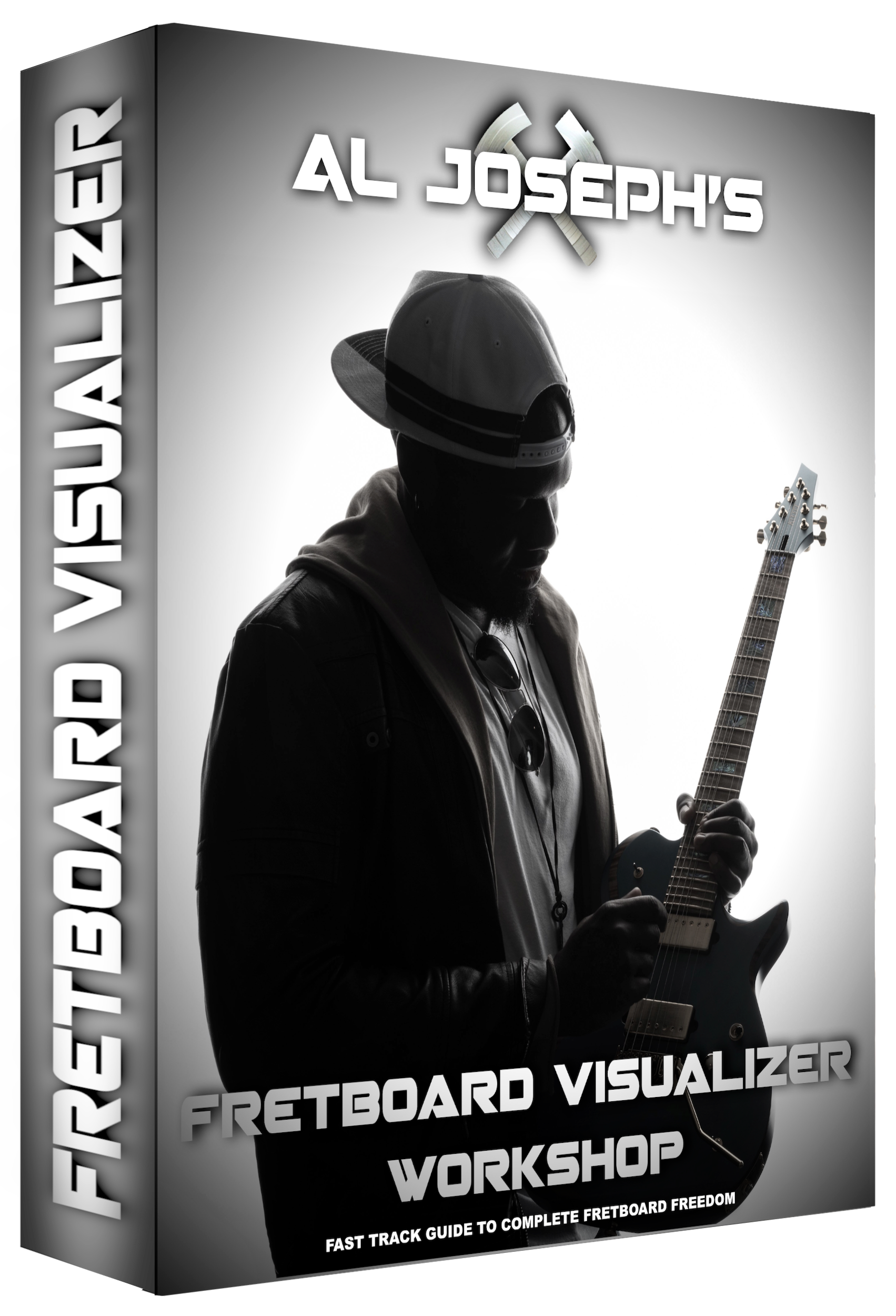 Learn an expansive & modern approach to navigating the neck without having to resort to those limiting box shapes that you were taught when first starting out. Master the neck.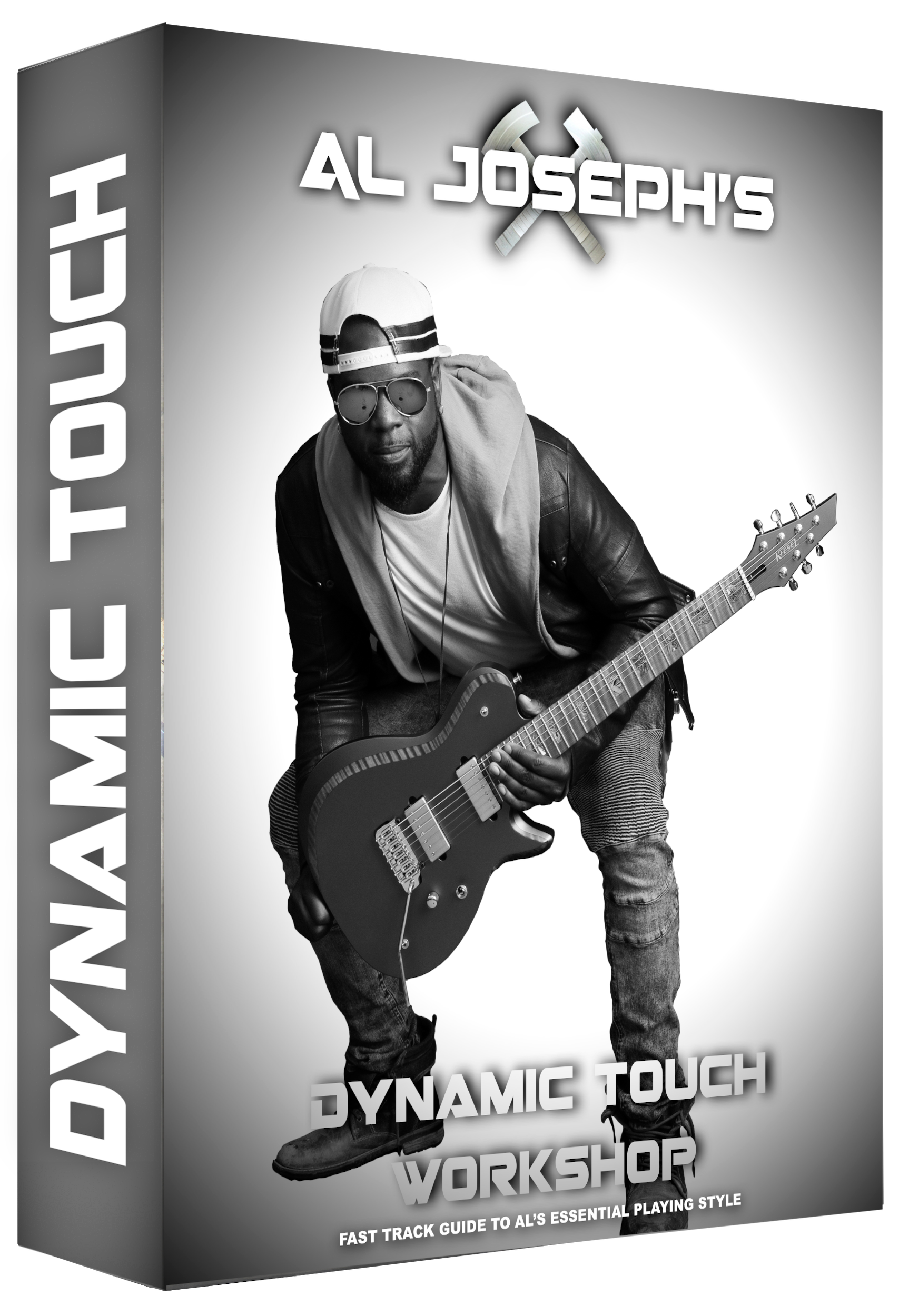 Master the art of vibrato, bending, slurs, and other dynamics to spice up you playing and sound like a true professional. If you want to have a thriving career then get these principals down.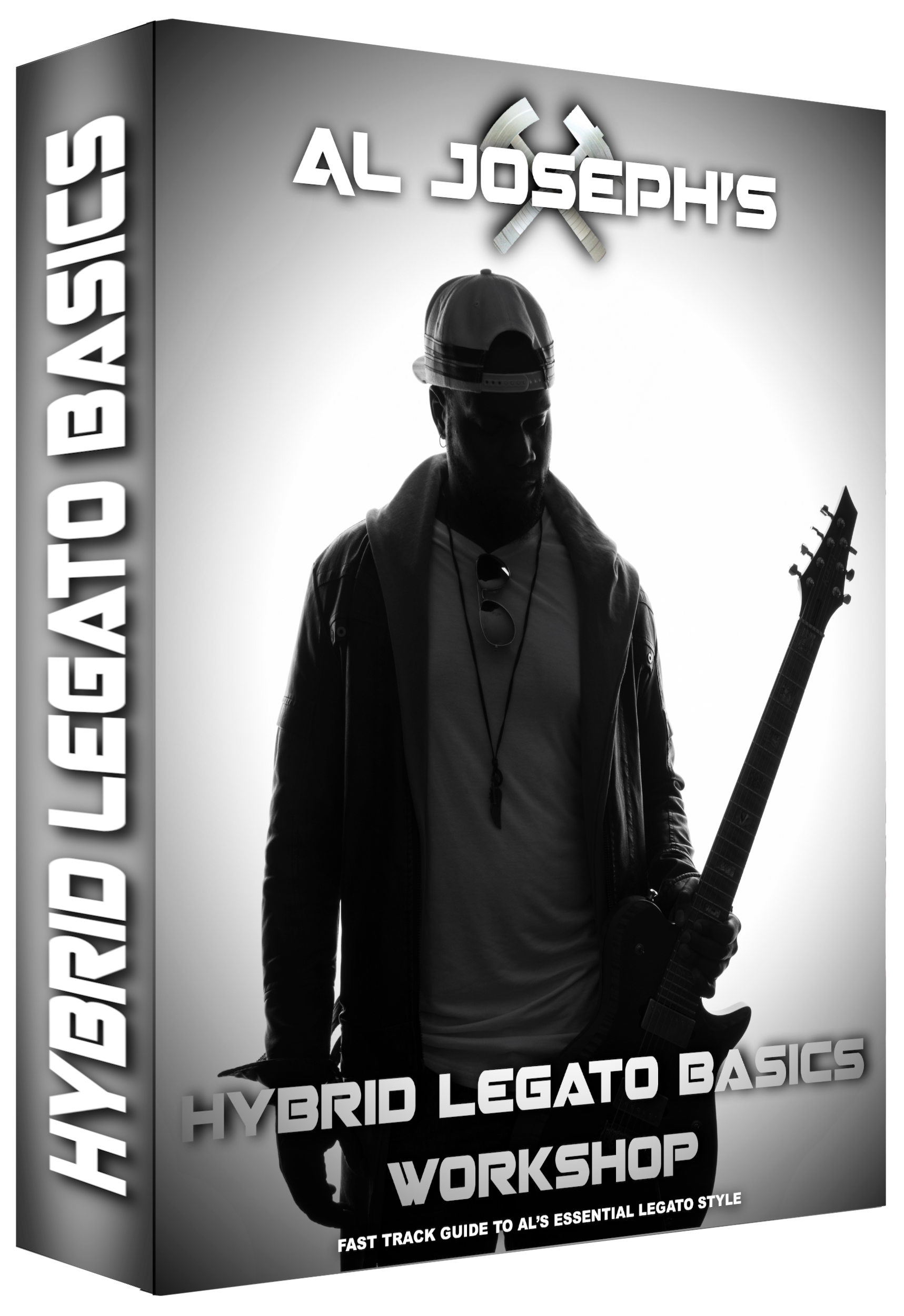 Unlock the essential movements required to take your hybrid legato playing to new heights. Perfect for all levels, ages, and styles, this pack is critical for mastering Hybrid Legato.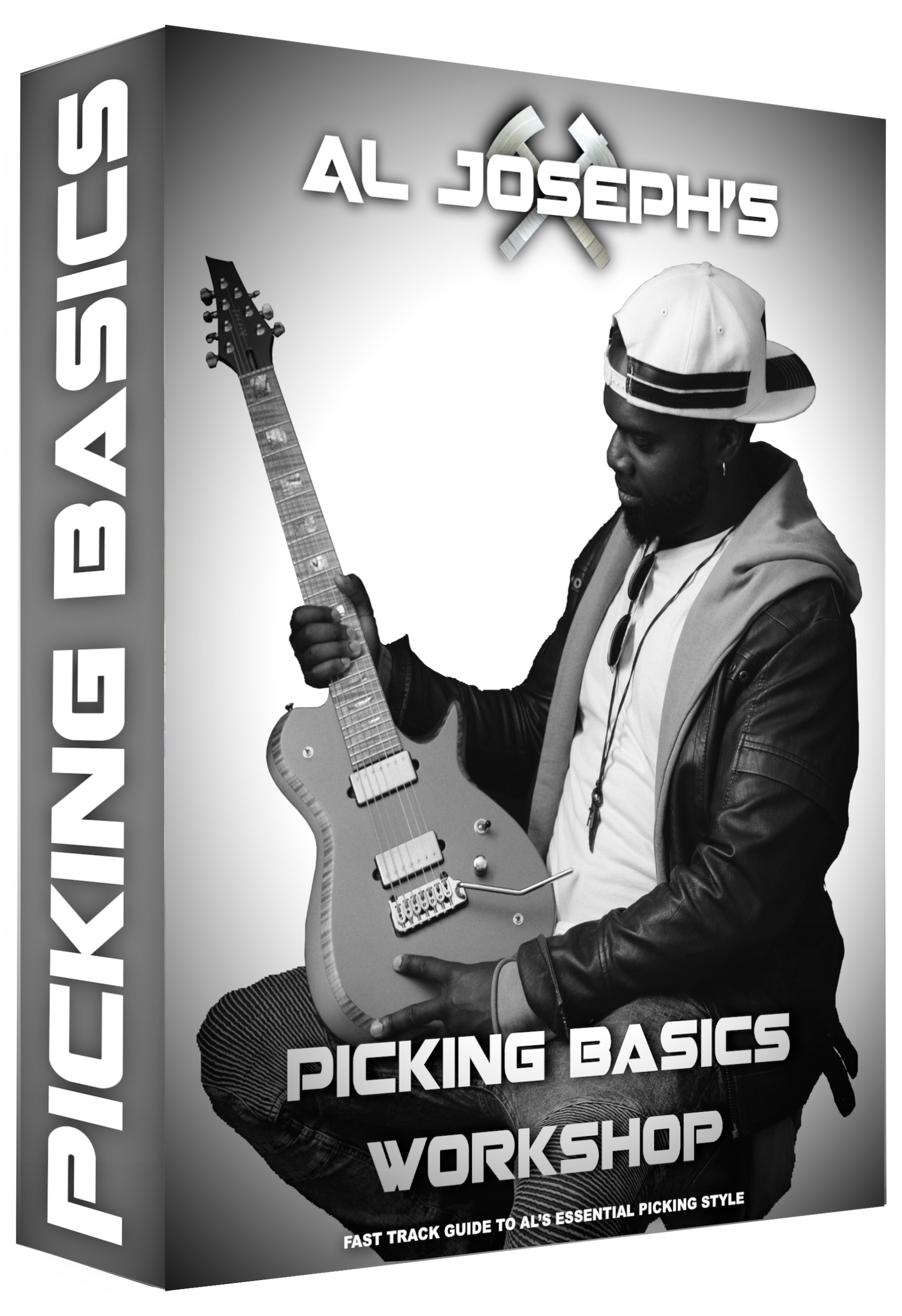 Unlock the essential movements required to mastering the art of Alternate Picking. Perfect for all levels, ages, and styles, this pack covers the basics for alternate picking.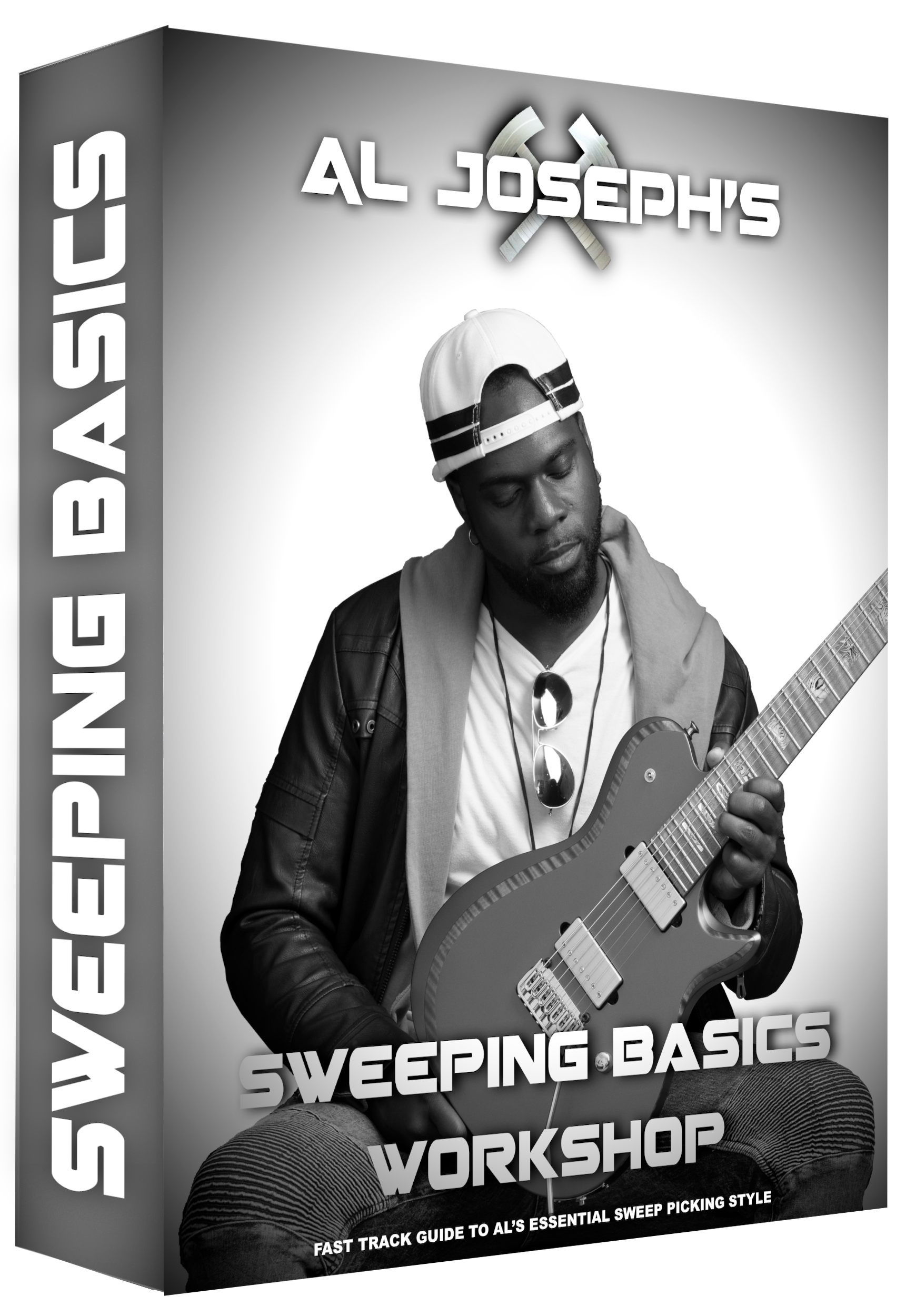 Uncover the essential movements required to take your Sweep Picking playing to new heights. Perfect for all levels, ages, and styles, this pack is critical for sweeping.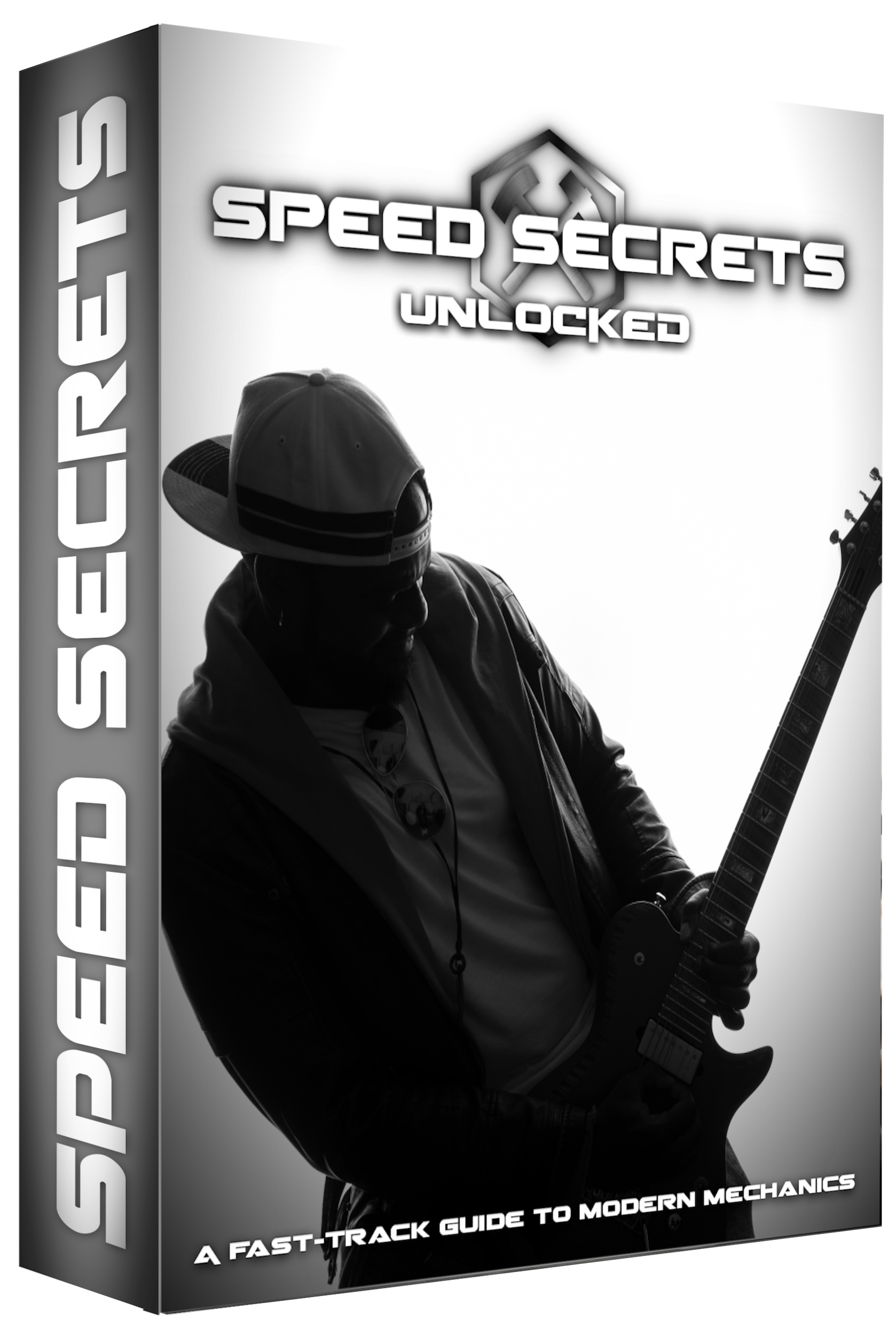 This course will help guide you to the promise land anytime you need to rework your mechanic. Making adjustments is is a normal and common thing but now you don't have to go it alone as I guide you through every step of the way.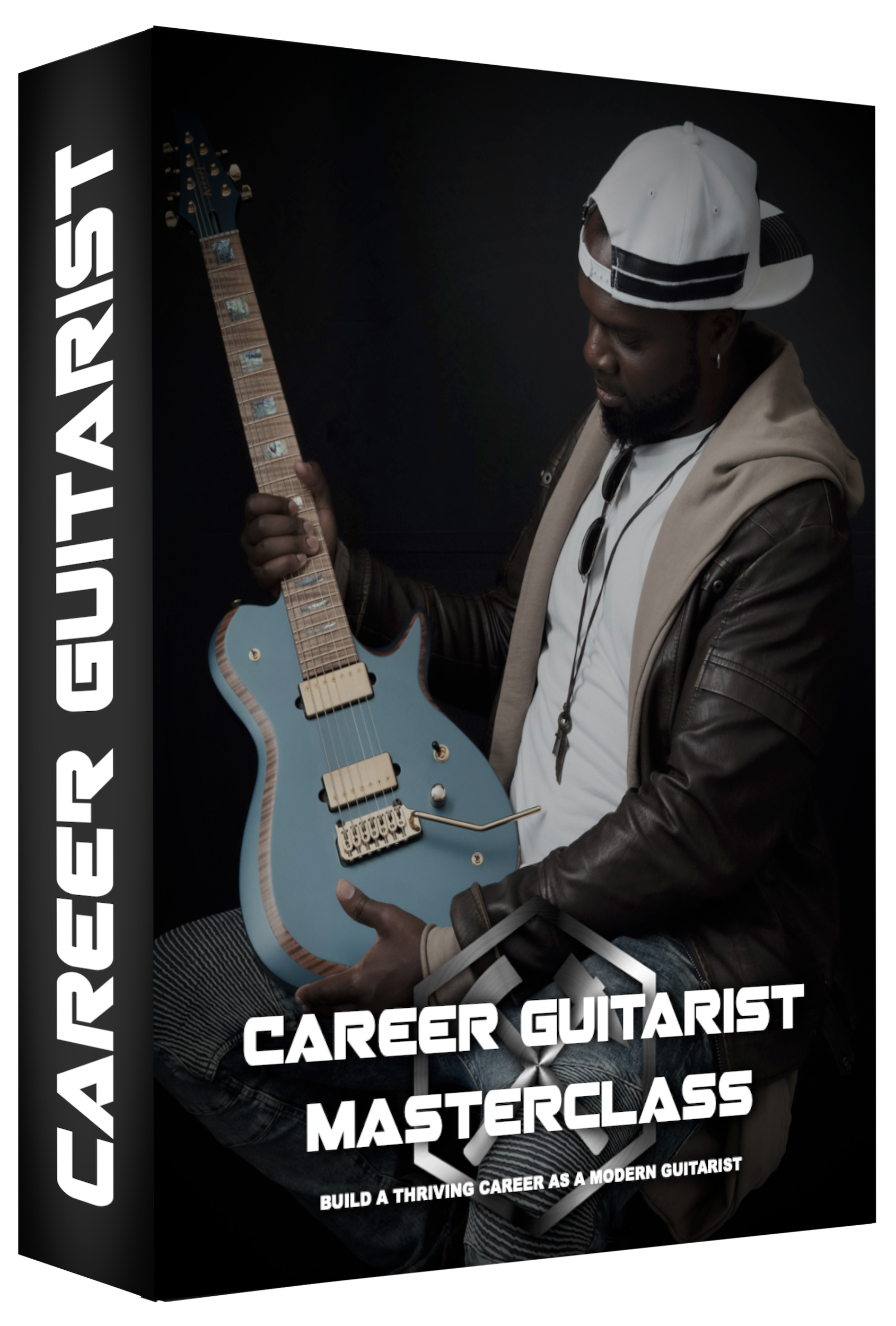 If you're ready to make your debut to the world as a guitarist then this is the masterclass for you. We're going to take a deep dive into how you can effectively land endorsements, collaborations, and even land record deals the right way at first contact.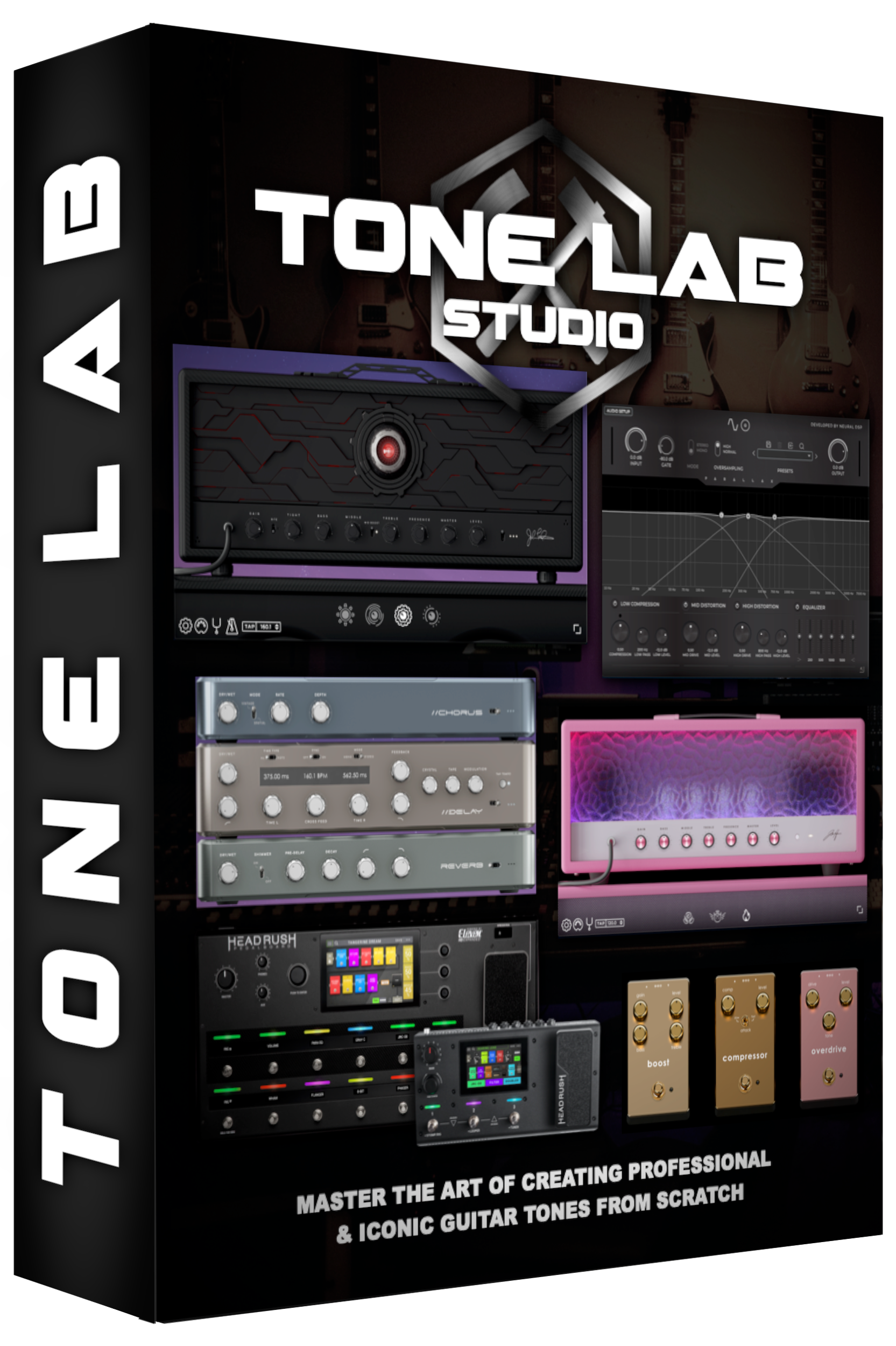 From the guitar (or bass) to the amplifier, from the amplifier to the speaker cab, from the cab to the microphones, from the microphones to the preamp, and so on, you'll learn how to create massive guitar/bass tones. at the pro level.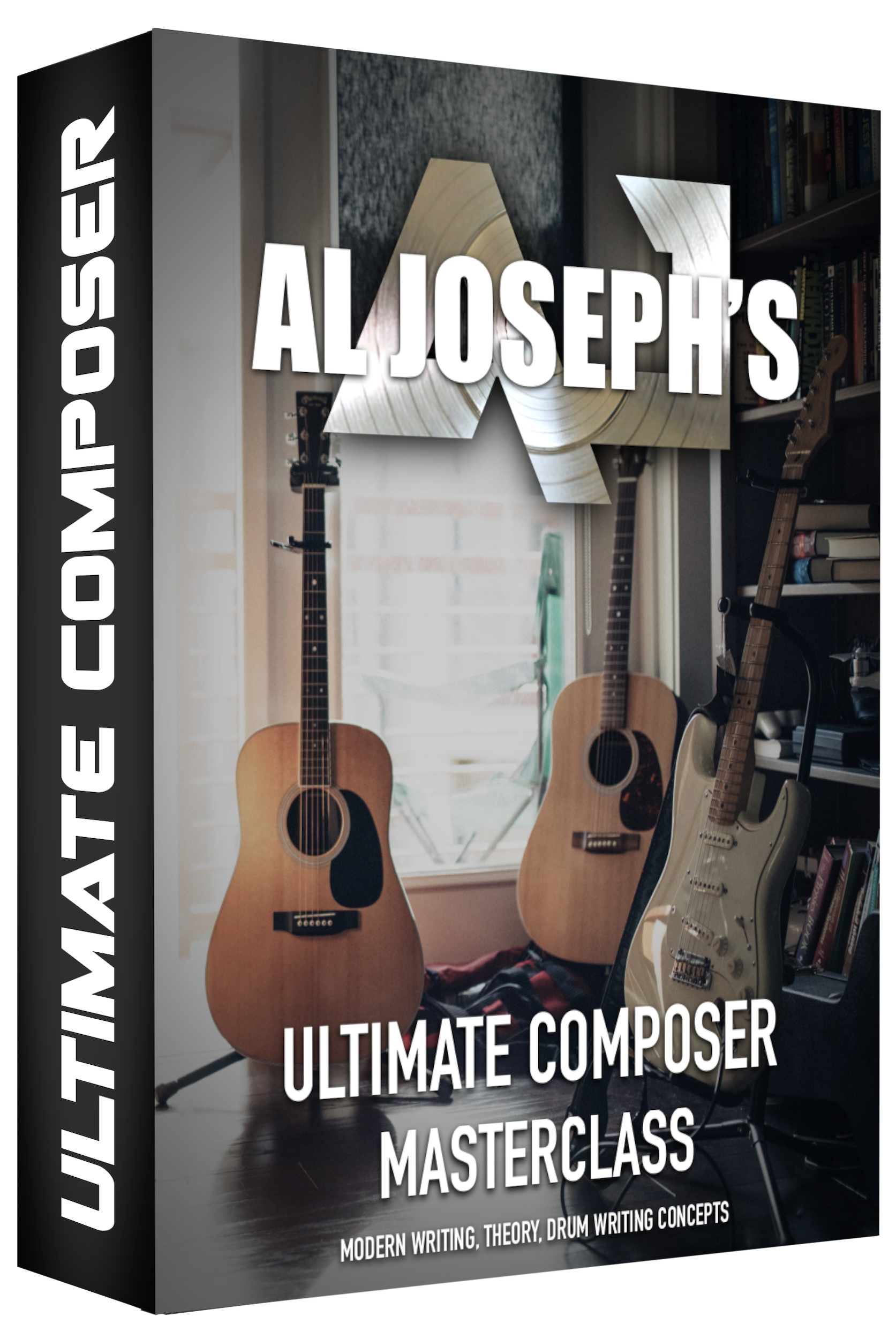 Write a full song in just ONE DAY. We're going to start with creating a road map using advanced arranging tools that will transform your library of ideas into a song you'll finally be proud of. Next you'll learn about song form and theory to help round out your tunes.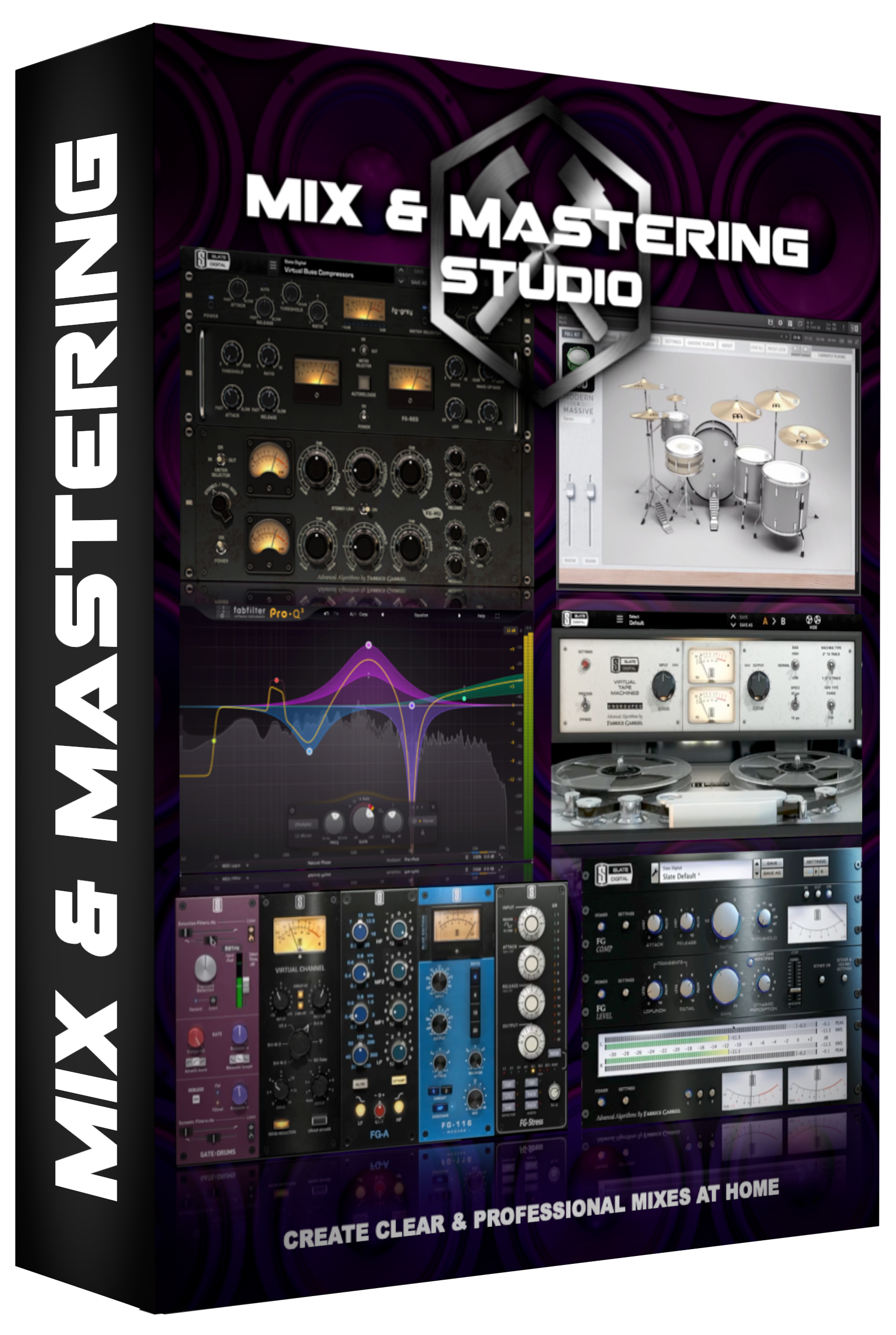 Learn how to balance your mixes and what to look for when EQing, compressing, processing your projects, and how to seal in your new found professional sound to get your music heard and received with gratitude by your listeners.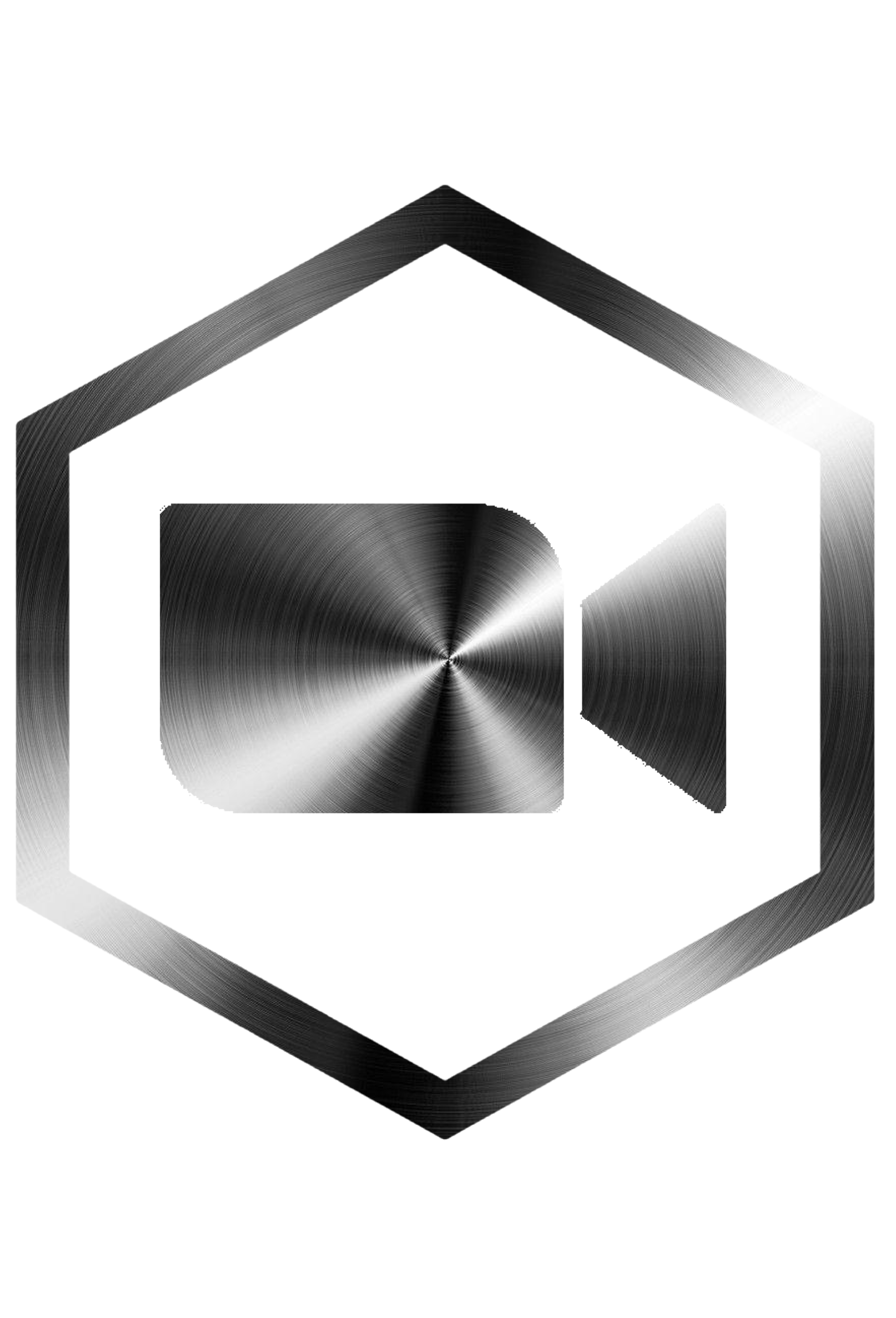 Get expert 1-on-1 coaching (Diamond Members) with AJ to enhance your learning experience. This is a great way to get even further guidence along your journey.
Introducing The
SHREDFEST ACADEMY


You're Just One Click Away 
From Shredding Like You Mean It.


A $1500 Value For
One-Time Payment Starting At $147
14-DAY 100% MONEY-BACK GUARANTEE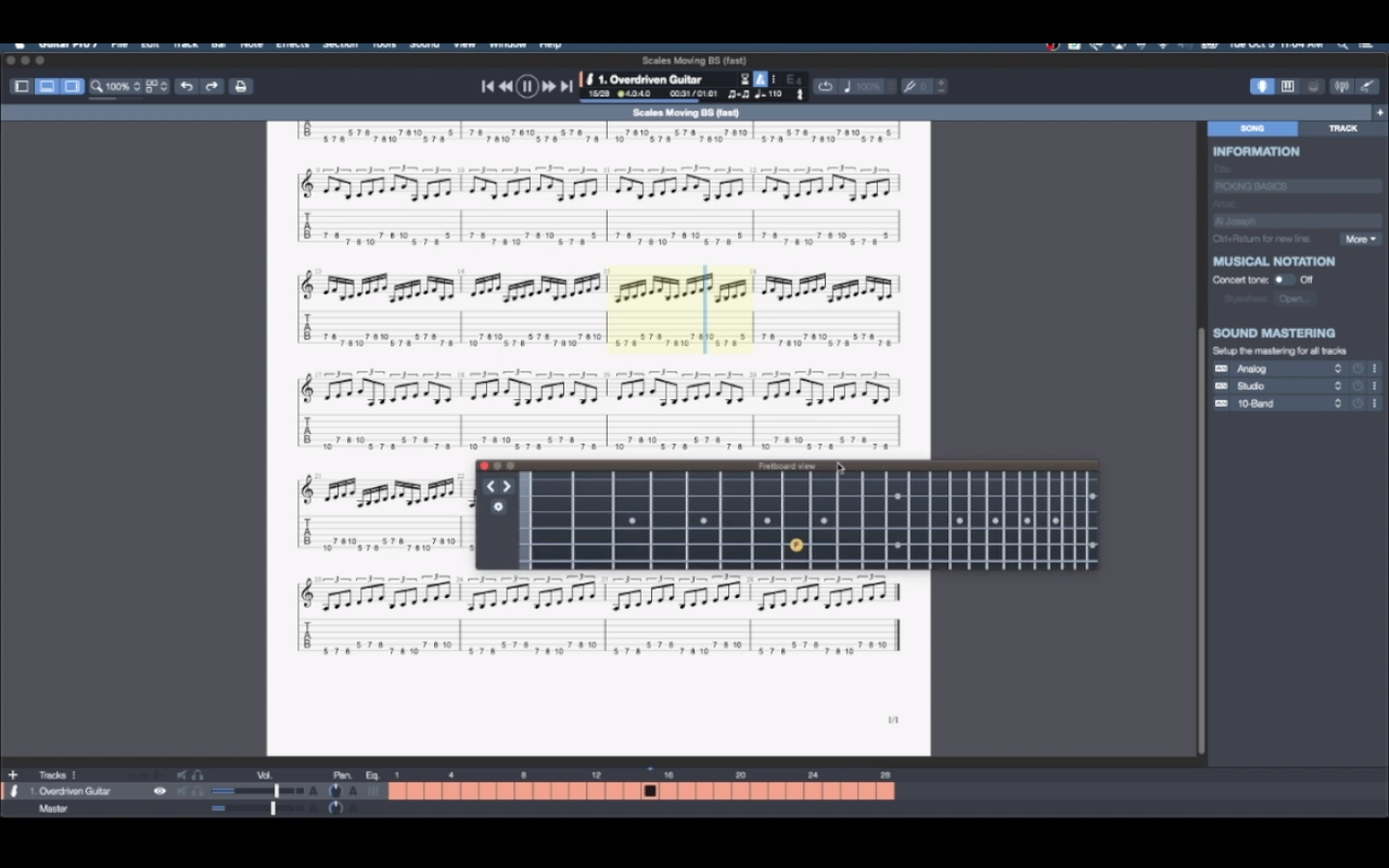 100+ LICKS
AVAILABLE IN GUITAR PRO & PDF FORMAT
_____________________________
Each exercise inside comes with interactive tab software files along with the PDF Tabs. This way you can loop, slow down, and have the exercises played back to you for enhanced learning. This is the perfect way to learn each exercise with more depth.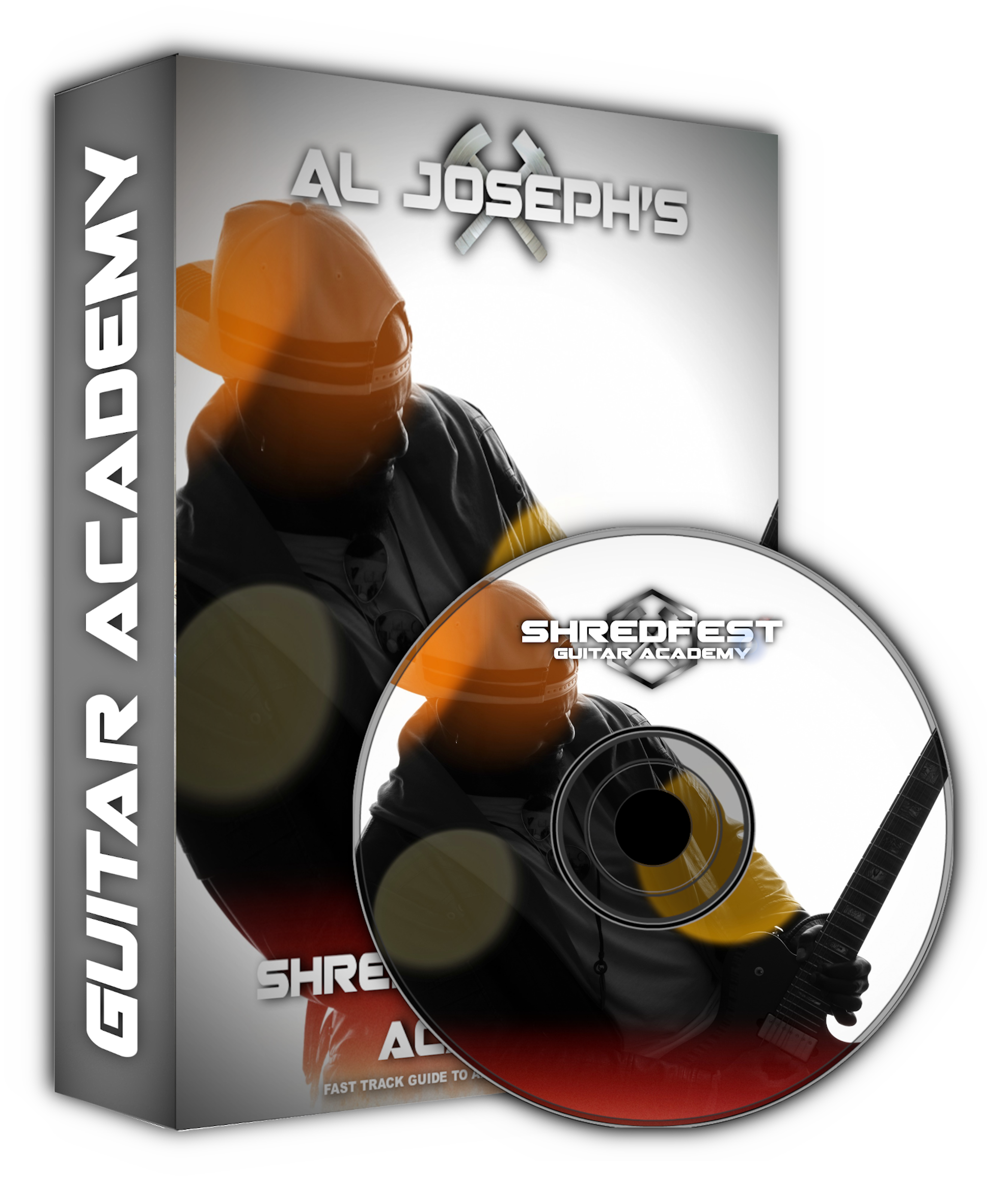 FREE BONUS #1
42+ BACKING TRACKS
_____________________________
No need to sift through dozens and dozen of backing tracks online or on forums. My backings cover different time signatures, keys signatures, modes, time-feels, and so much more. You'll have the perfect aural practicing tracks to support your development as a player.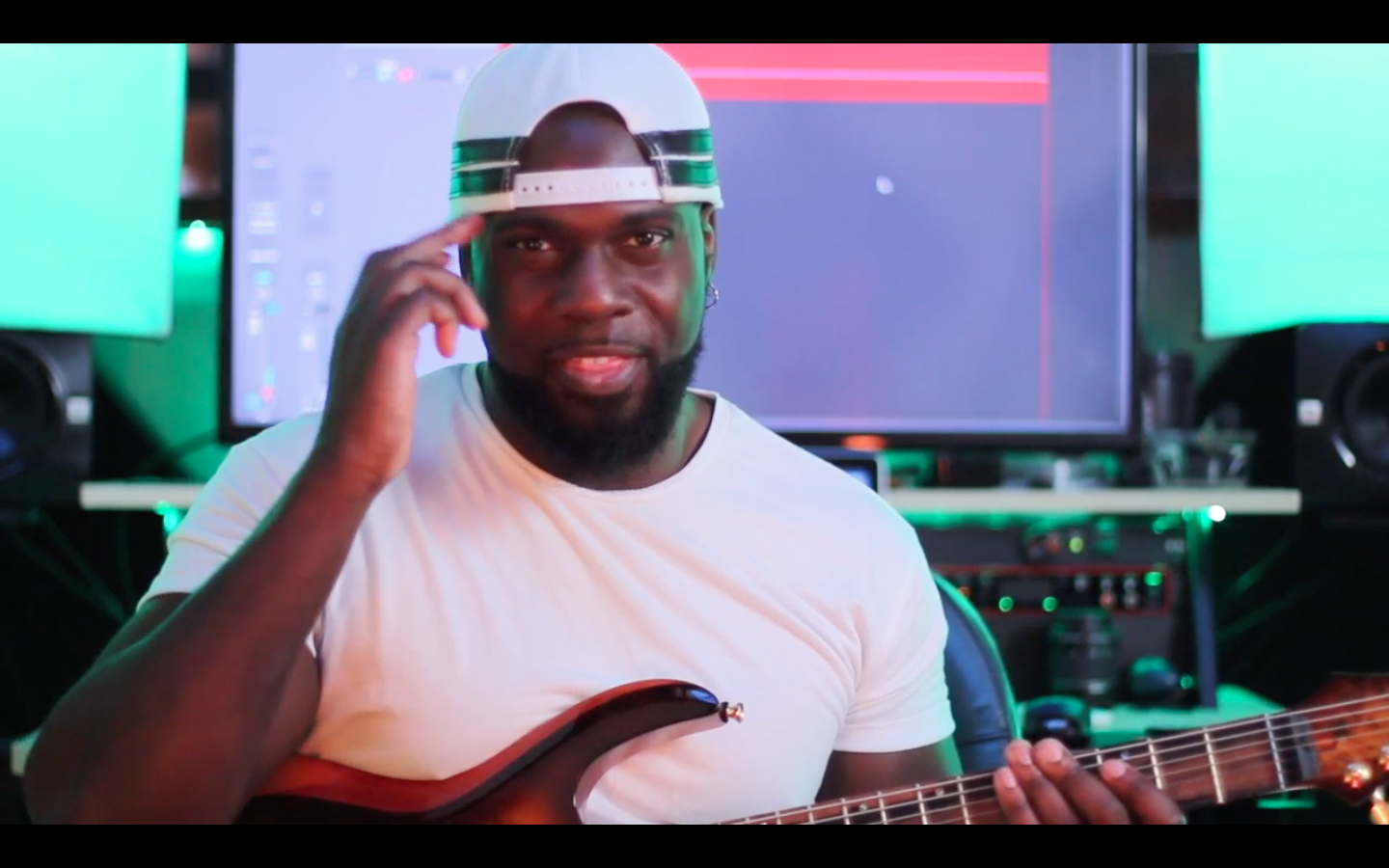 FREE BONUS #2
Private Facebook Group
_____________________________
Each week you'll get to jump online with me and my army of fellow ShredFest students for Q&As. Emails will go out with dates and times. You'll get your questions answered and get to interact and share your musical experiences with other members 24/7.
STUDENT TESTIMONIALS
Mentoring thousands of students world-wide...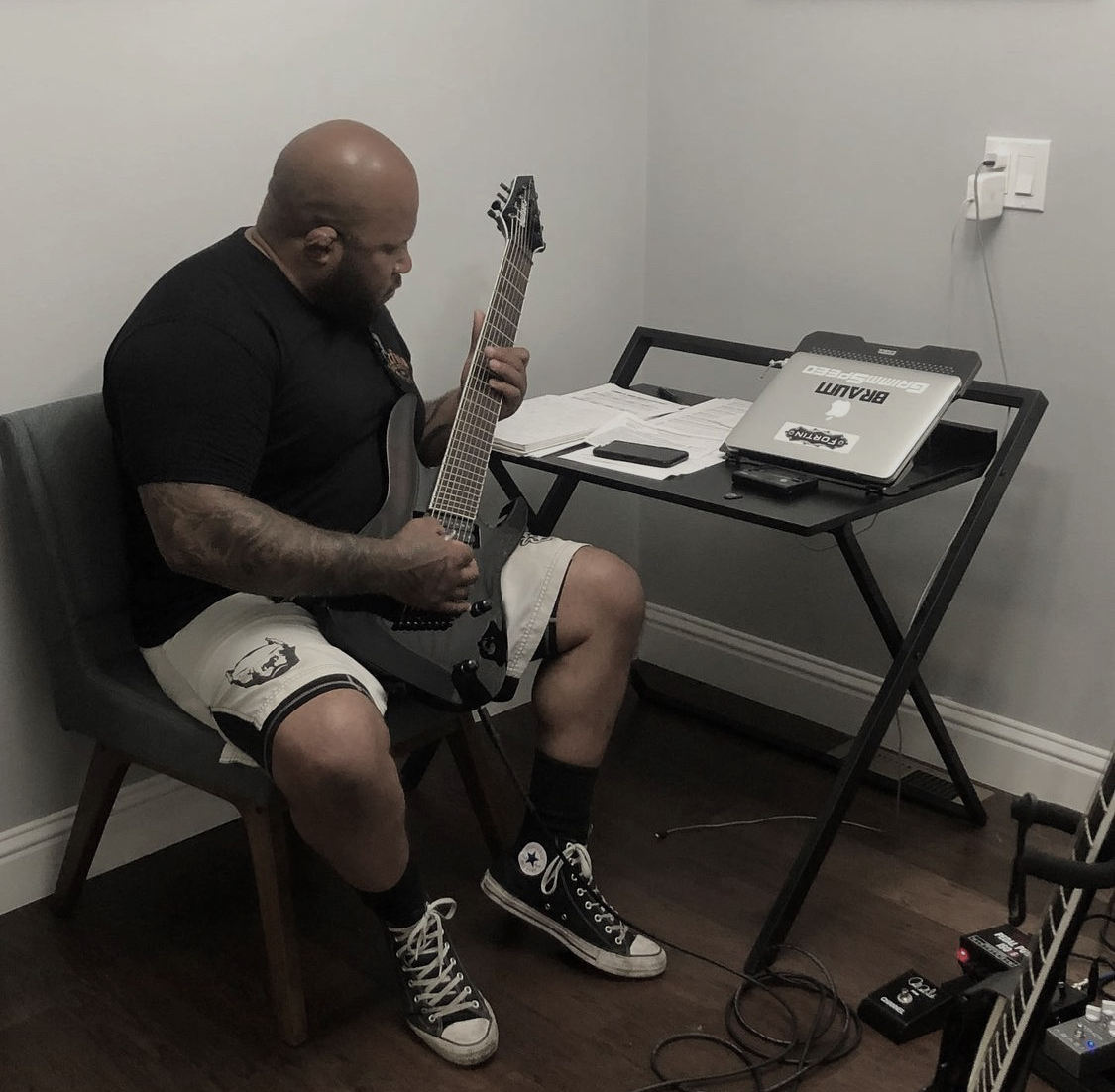 "Stuff like this inspires me, dude. If someone at your level is taking the time to share these concepts then there is no excuse for others not to win. These courses
have changed my life!"


RUSSEL EDWARDS - SAN JOSE, CA
⭐️ ⭐️ ⭐️ ⭐️ ⭐️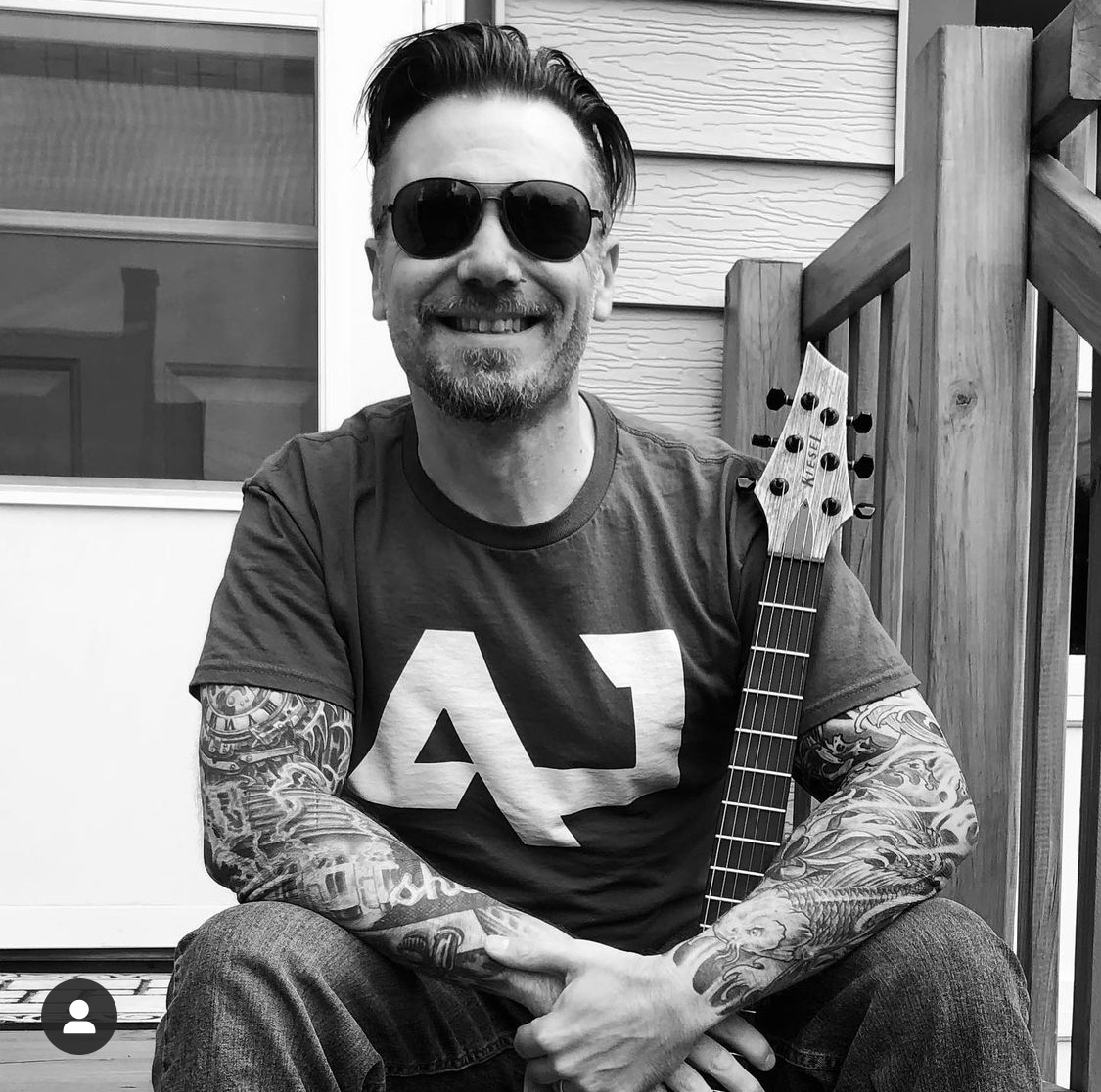 "I appreciate your guidance and honesty. I known I'm a pretty good player but you've brought out the next level in me in just weeks. Looking forward to learning more
from you, Al!"


JOEY HOCKING - WISCONSON, MN
⭐️ ⭐️ ⭐️ ⭐️ ⭐️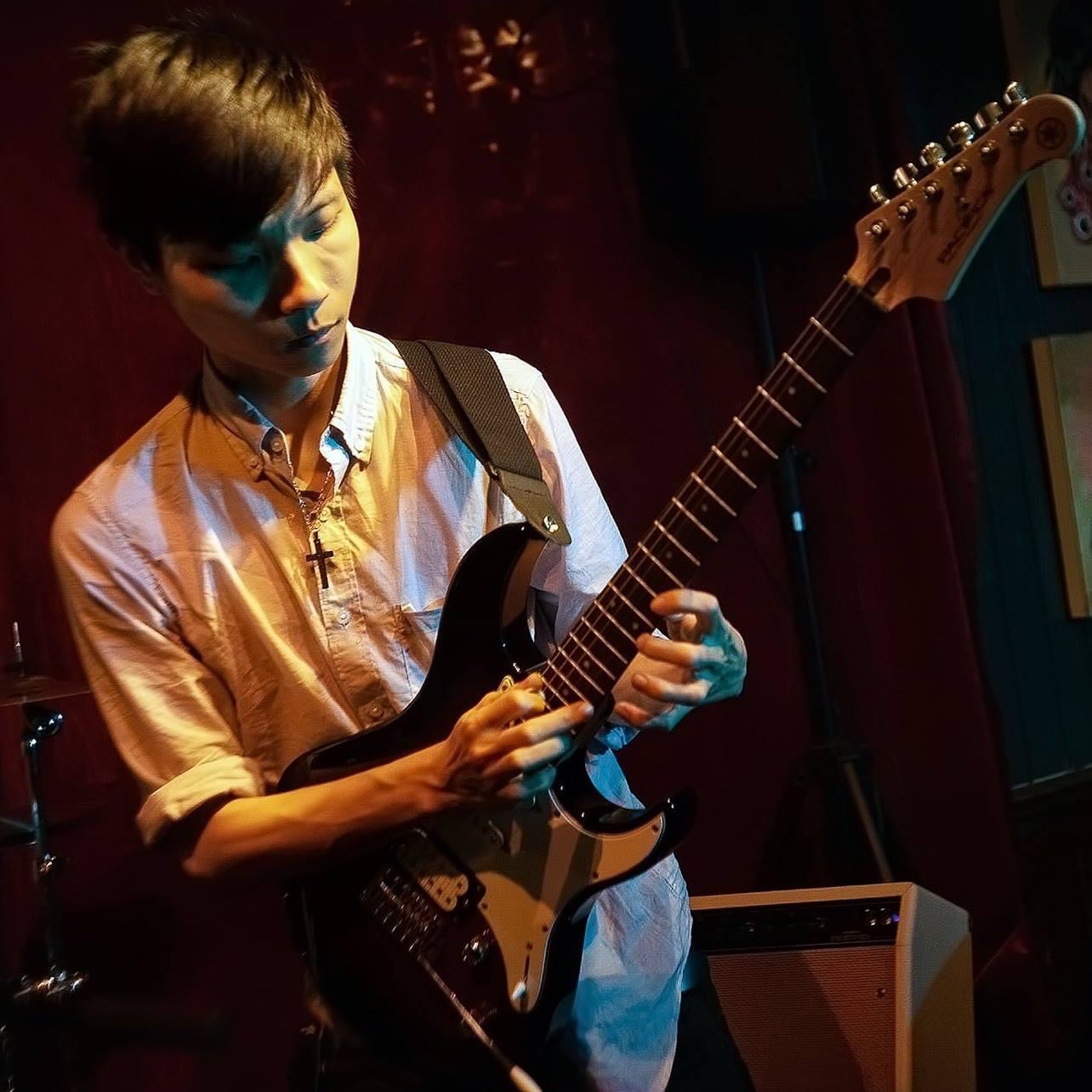 "Al! Your teaching strategies are unmatched far and wide. You're hands-down one of the best teachers out there. No cap and I want to thank for doing what you do!"


JAMES GAO - NEW YORK, NY
⭐️ ⭐️ ⭐️ ⭐️ ⭐️
Introducing The
SHREDFEST ACADEMY


You're Just One Click Away 
From Shredding Like You Mean It.


Own $1500 Value For
One-Time Payment Starting At Only $147
14-DAY 100% MONEY-BACK GUARANTEE

PRO STUDY: Why Most Guitarists Almost
Always Get Stuck At Frustrating Plateaus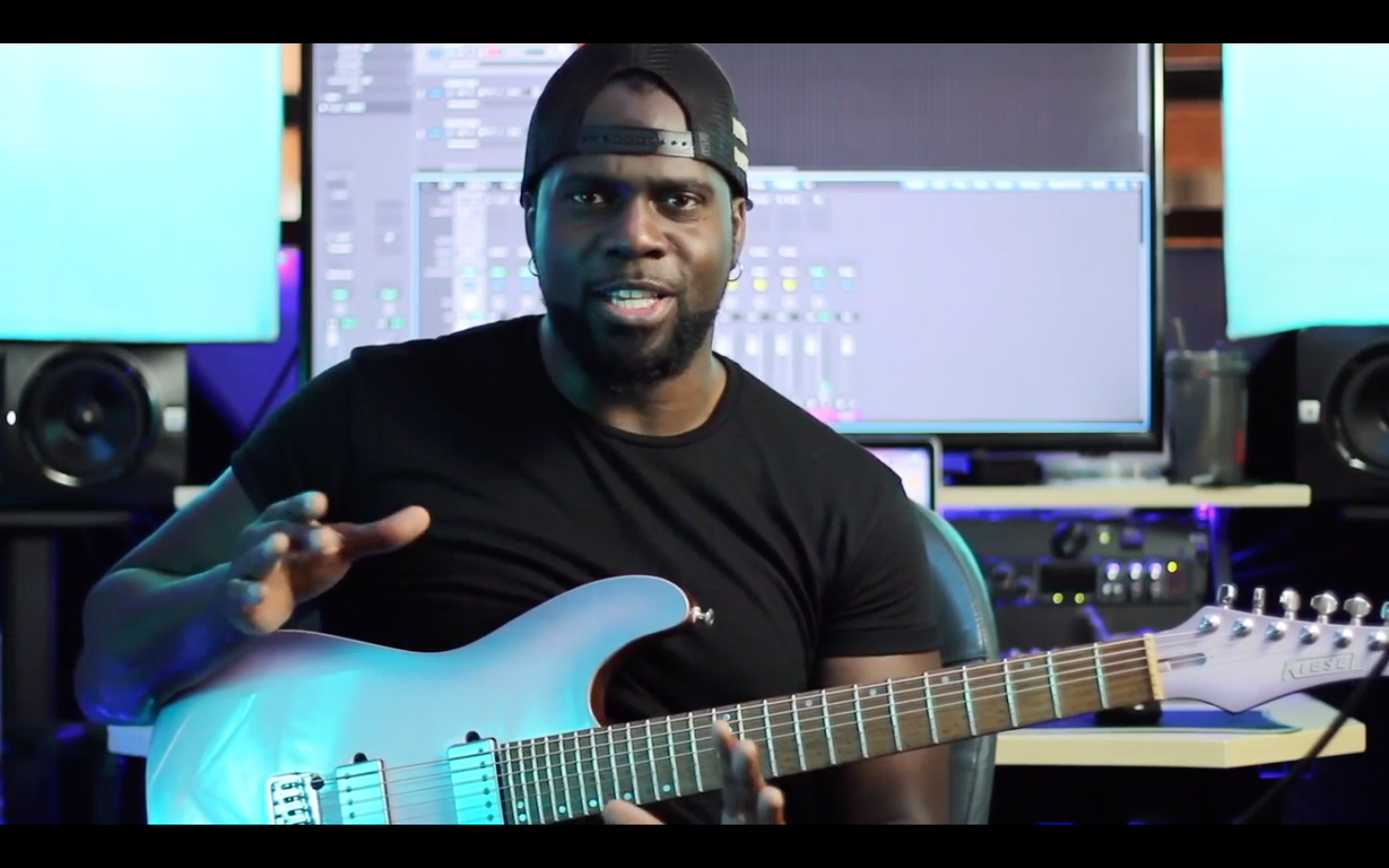 Bad Habits
The unknown is the greatest enemy to your success as a player. You see, just because something works for now doesn't mean it will always later. Whether it be technique or fretboard navigation, improving on the guitar takes consistent focus and calibration. It's hard to make adjustments when you don't know what and where you need it. This school is going to shine positive and helpful light on all you need to improve on with full and complete clarity.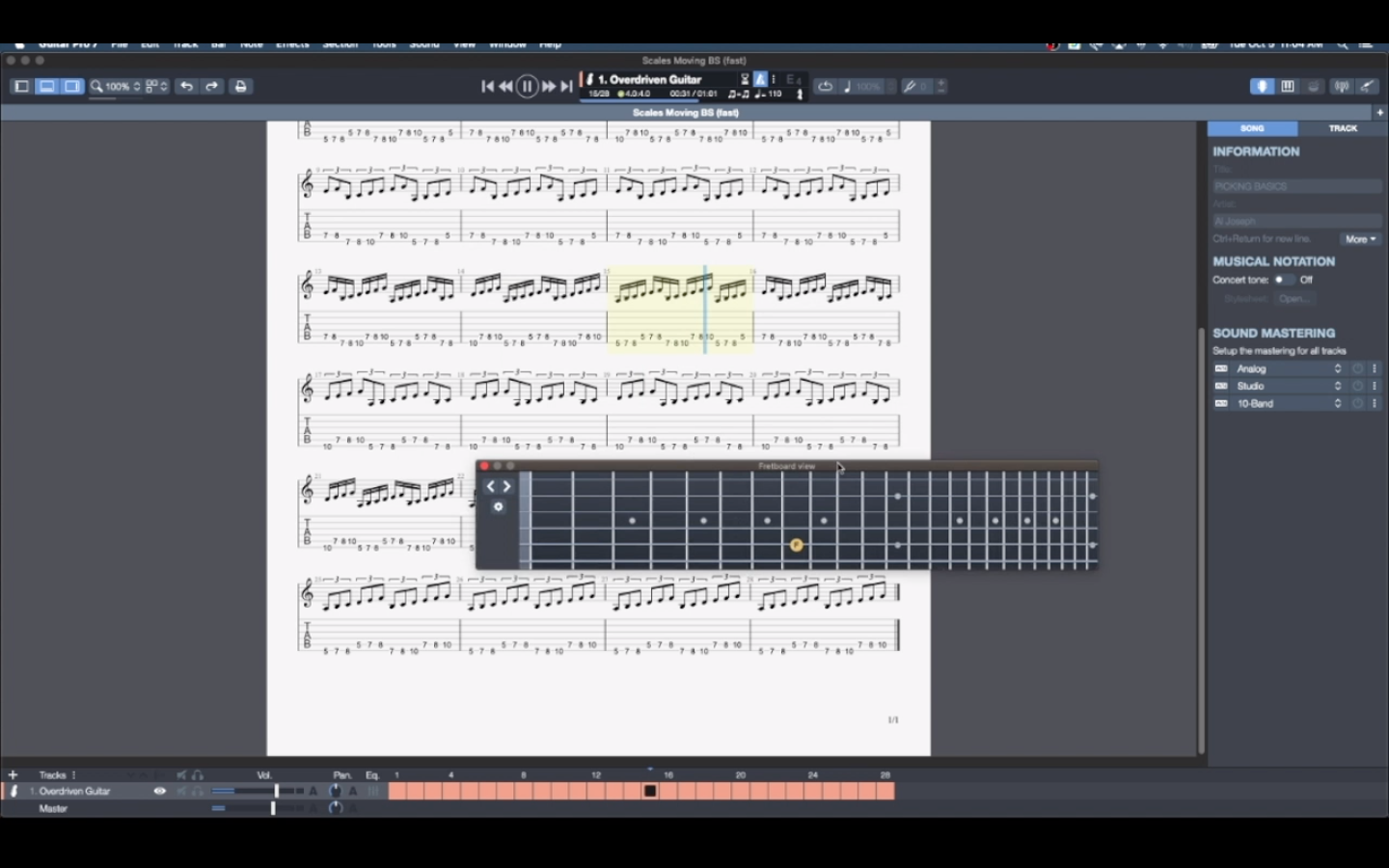 Unclear Goals
What makes you want to pick up the guitar as soon as you see it? What makes you tick? What made you fall in love with the guitar in the first place? My goal here is simple. I want to get you back in touch with what makes you want to play by setting clear goals with clear guidance and systems to ensure your success and abundance. Each course is designed to put you on the fast-track to reaching YOUR true potential as you so rightly deserve.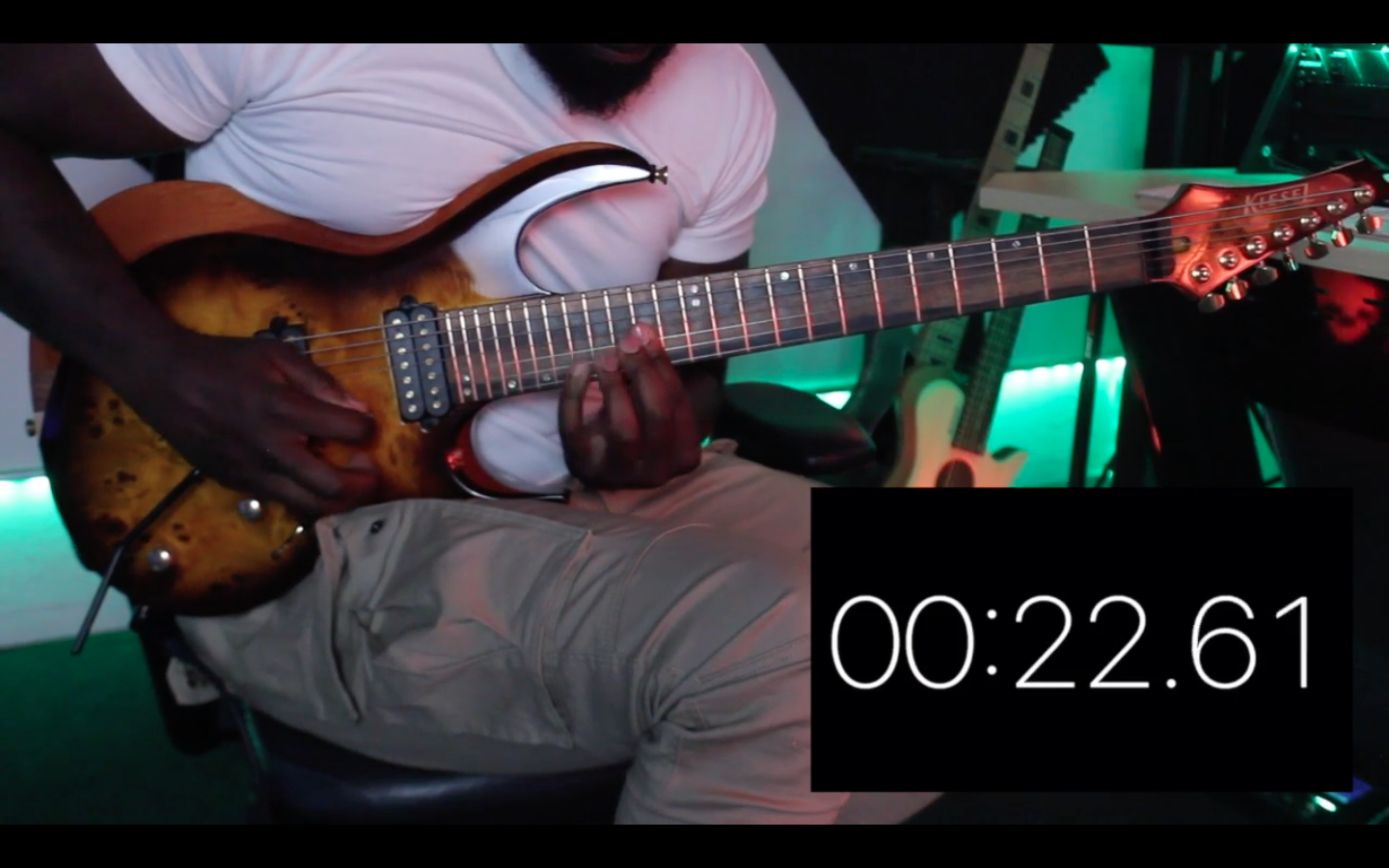 Limited Understanding
How much do you understand about the guitar? Are you able to navigate the fretboard freely with a sense of mastery and melodicism? Do you feel those blind spots when improvising or transcribing great solos? This school is all about giving the control back to you. This isn't about becoming the world's scariest guitar player. It's about becoming the player YOU have always dreamed and learning this instrument inside and out is the key. You're going to master the guitar.
WARNING: SHREDFEST IS NOT FOR THE EVERYONE.


THEN WHO IS THIS SCHOOL FOR?
✔
Guitarists Who Love Shred:
If you love to play fast and efficiently, learn killer licks, and smile at the mere sound of shred then you're the perfect student for ShredFest Academy.


✔
Player Looking For Break-Through:
These courses are designed to help you corner every bad habit and uncover every problematic area you have already and will run into for life.


✔
If You Like Making Efficient Use Of Your Time:
All these exercises are based on my own very specific and fundamental routine. You'll feel as though you're practicing along-side me all the way through and that's simply because you will be.


✔
If You Want To Put The Fun Back In Playing:
There's so much information and great players out there these days. It's easy in all that noise to get lost and feel alone and like you have nothing to contribute. You have what it takes and I'm here to help you focus on YOU.


✔
If Want To Captivate Your Listens:
I'm going to show you the secret elements that separate the men from the boys as it we're. The next time your friends and family hear you play they won't even recognize you.
Introducing The
SHREDFEST ACADEMY


You're Just One Click Away 
From Shredding Like You Mean It.


Own $1500 Value For
One-Time Payment Starting At Only $147
14-DAY 100% MONEY-BACK GUARANTEE

MEET YOUR NEW MENTOR
Al Joseph
My name is Al Joseph and I've been sharing my 20+ years of experience as a guitar player for over a decade and I've been lucky enough to have taught, played, and created music along-side other world-renowned artist such as Andy James, Marco Sfogli, Guthrie Govan, Mataeus Asato, Jack Thammaratt, and many many more.
I started this platform to help guitarist like you win. Period. My Workshop Course cover every subject imaginable when it comes to the guitar. Get ready to shred, navigate, and master the guitar like never before. It's bout time you've come face to face with your true potential. Grab a free trial today!
Just Imagine yourself 30 days from now...
Imagine playing along to your favorite tunes with true proficiency. Imagine captivating your listeners with better tone and better sense of rhythm and awareness. Imagine being proud of who you are as a player every single day you wake up. I'll tell you something friend, I do. That's not because I'm from Mars or that you're not gifted enough as a player. It's because it took me 20+ years to find the secrets and learn to apply them. Now for the price of a small meal you can get all this experience right off the bat without ever feeling lost without a paddle. You can finally know that you're moving in the right direction for the rest of your life. It's all here and designed specifically to help you and I'll be there guiding you as your personal mentor.
You're More Ready Than You Know...
Just A Recap Of
What You'll Get In The
SHREDFEST
ACADEMY


A new you in just weeks
for the price of UberEats 🥴
✅ 7 GUITAR COURSES
✅ CAREER GUITARIST MASTERCLASS
✅ SHREDKING CONTEST ACCESS
✅ SONGWRITING STUDIO
✅MIX & MASTERING STUDIO
✅ TONE LAB STUDIO
✅ LIVE COACHING
✅ FACEBOOK GROUP LIVE
✅ GEAR GIVEAWAYS


Own $1500 Value For
One-Time Payment Starting At Only $147
30-DAY 100% MONEY-BACK GUARANTEE